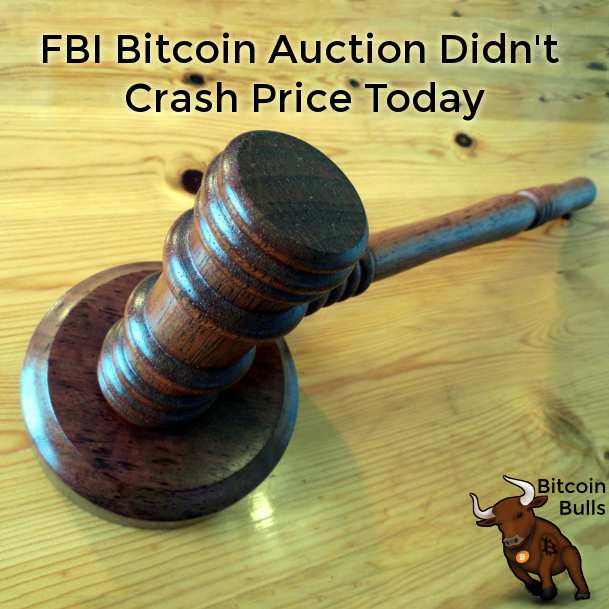 Many news articles predicted a bitcoin price slide today. Coming as a surprise to many investors, the U.S. Marshals bitcoin auction did not trigger the predicted panic selling. The auction was for 29,656 bitcoins roughly worth $16.7 million dollars.
Bitcoin Relatively Stable
Bitcoin traded in a relatively stable range of $570 to $590 on Bitfinex before breaking over $600 after the auction's 6:00 PM close.
Investors Wondering Who Won?
Bitcoin investors are scrambling trying to find out:
The bitcoin auction price. What did the $17 million worth of coins settle for?
The bitcoin auction winner. Who got the coins?
A high sales price could catalyze a price run-up while a below market price could dampen buyer sentiment.
Most expect SecondMarket, a hedge fund, or venture capital firm to win the sealed bid. The U.S. Marshals will notify the winning bidder Monday. It is widely expected the winner will announce their winning bid.
For bitcoin bulls like us this news doesn't impact bitcoin's long-term investment prospects. That's one reason I'm a bull instead of playing the swings. It helps me sleep easier at night.