API Architect
Platforms increase software usage and switching costs. I can help design and test your bitcoin software API.
Consultant
Want to improve your bitcoin service? Let me help you reduce support costs and improve market share.
Educator
Don't have time to attend conferences? Have your presentations failed to convert? I can help deliver your message.
---
He produces results and is always willing to go the extra mile. I highly recommend David.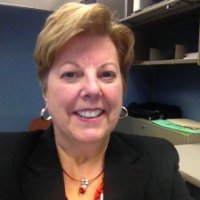 Deb Mosher, Solutions Professional at Advocate Solutions (formerly GCR Ltd.)
---
---
He is very talented, efficient and excellent worker. He is an awesome team player. Many times during the project, I knew I could count on David to get the job done.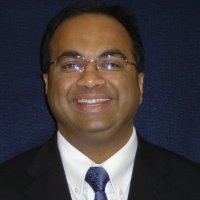 Stanley Samuel, Director Operations Program Management, Truven Health Analytics
---
This is a nascent rapidly changing industry. What you read last month may be out-of-date. Speed-to-market, correctness, and risk-mitigation are important to capture the opportunities created by bitcoin. Not only can I tell you where the industry is today, I have a better idea than most as to where it is going.
For example I predicted PayPal would use bitcoin instead of competing with it half a year before their announcement (proof). Six months may not seem like a long time but bitcoin changes so fast. For comparison forecasting six months out in the bitcoin industry is like forecasting 5 years out in the mobile industry.
My experience can help bitcoin businesses build platforms, get to market quickly, and increase market share.
I help by:
---
Great feedback. Really spot on.
Gabe Mott, Huedoku Founder
---
Phone: (517) 944-1872
Email: [email protected]
Twitter: @davidsilvasmith
Bitcoin: The Most Empowering Force Since the Internet
Bitcoin is the most empowering force since the Internet. No other payment mechanism gives people the control, flexibility, choices, and efficiency that bitcoin provides. Sound familiar? No other communication tool gives the control, flexibility, choice, and efficiency that the Internet provides. In the next ten years bitcoin will impact every modern business just like the Internet impacted businesses over the past ten.
Harness the Empowerment
David Silva Smith has a deep knowledge of the bitcoin industry, bitcoin technology, and news events. An experienced business executive, speaker, and consultant, Mr. Smith is able to help investors and businesses leverage the empowering features of bitcoin to get ahead of their peers in the coming tsunami of change.
---
About CEO David Silva Smith
David believes everyone deserves to be empowered. David believes bitcoin is the most empowering technology since the Internet. David has been interviewed for CBS MoneyWatch, NBC Chicago, USA Today, Money and Tech, spreading the word about bitcoin. David's bitcoin articles have been featured on Yahoo Finance, MSN Money, and Nasdaq. Mr. Smith has created an arbitrage bot, gogivecoin.com, and prototyped a person-to-person trading system. Prior to becoming engrossed in bitcoin, Smith built mobile apps for financial services companies. In his free time he enjoys playing frisbee and basketball with his ten year old son.
---