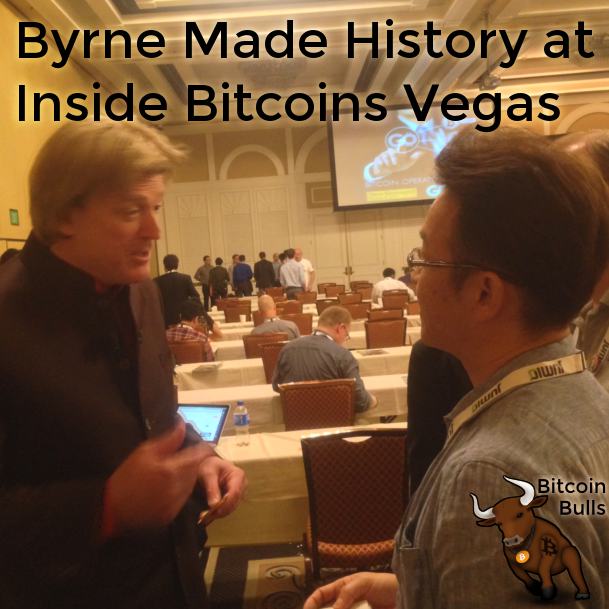 Bulls I was excited to present at Inside Bitcoins Vegas, one of the largest bitcoin events worldwide!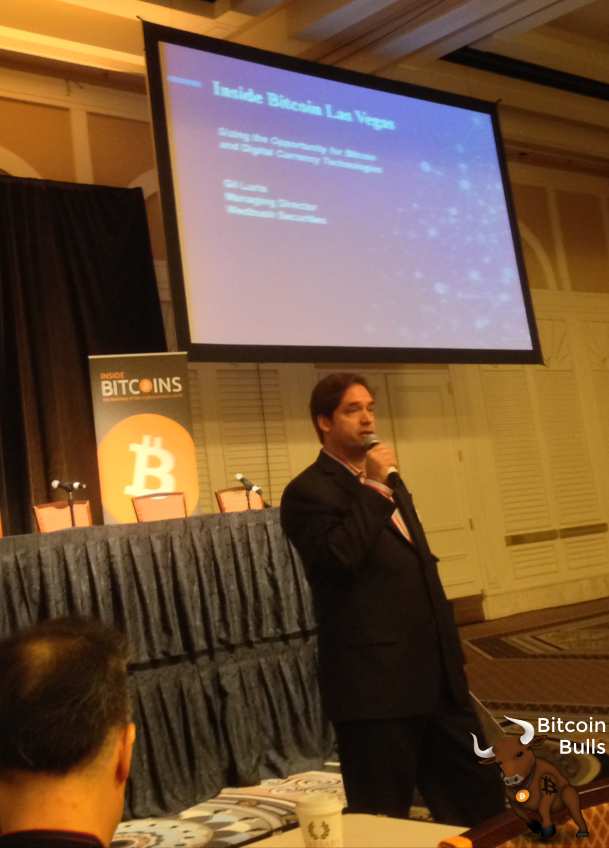 It meant a lot for me to speak at this conference because it was at this conference last year I decided to shut down my Mobile App Development company and dive into bitcoin full time!
This conference had a markedly different level of enthusiasm from last year. Unfortunately I think that is 100% because of the downturn in bitcoin price. Last year the conference took place in early December. Over the past 60 days or so bitcoin had shot from around $100 to $1,200.
People were flooding in at the last minute to sign up and attend. Everyone's eyes were wide with excitement thinking about all the possibilities bitcoin presented.
Keynoter Bobby Lee explained the tremendous rise of bitcoin.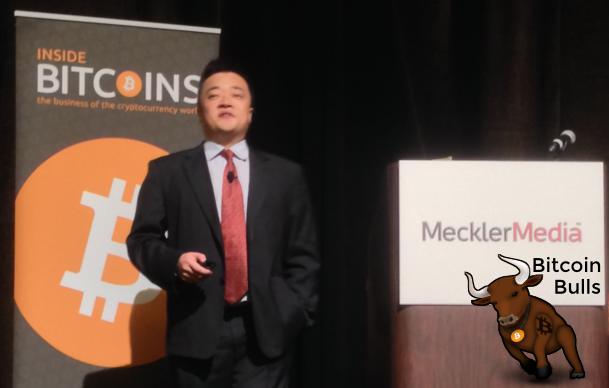 This year there were less people, less excitement, and less optimism. Since the bitcoin industry is more mature I credit the price pullback for the drop in enthusiasm. Unfortunately I suspect some people who had registered decided not to go.
I think people focused on the price as a measure of bitcoin's success are misguided. Bitcoin is fundamentally more valuable than it was last year. There are more entrepreneurs, more exchanges, more media mentions, more companies, more software projects, more libraries, more places to spend your bitcoin, etc. By all those fundamental measurements bitcoin is more valuable this year than it was last year.
Like my friend Michael Terpin's shirt stated, I like to "Keep calm and carry bitcoin."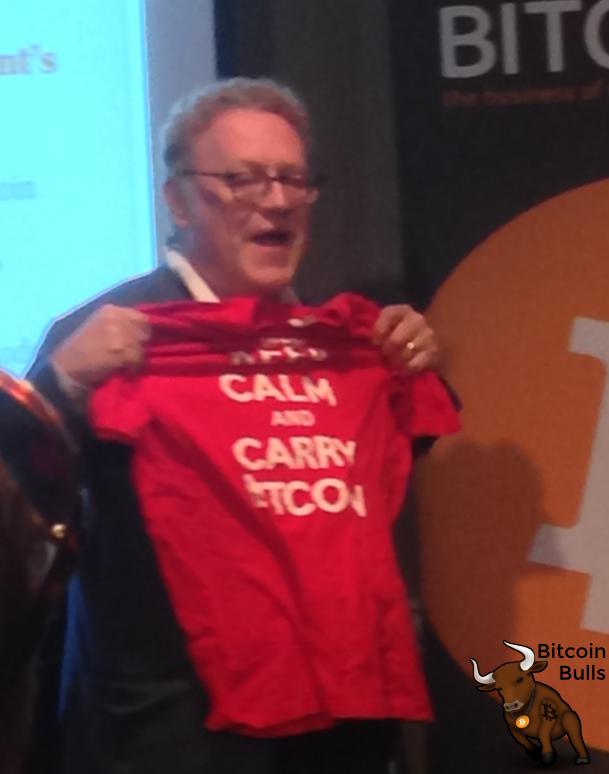 The differences in this conference compared to last year is a good example of the advances in the ecosystem. There were professionals from Wedbush and Ernst and Young for example. Patrick Byrne announced he is building a competing exchange. The Bitshares product got lots of attention. There are all kinds of derivatives, liquidity providers, and even a company enabling people to buy stock securities with bitcoin.
Keynoter Daniel Larimer even demoed a product called BitShares, a digital currency, which is pegged to the price of the United States Dollar.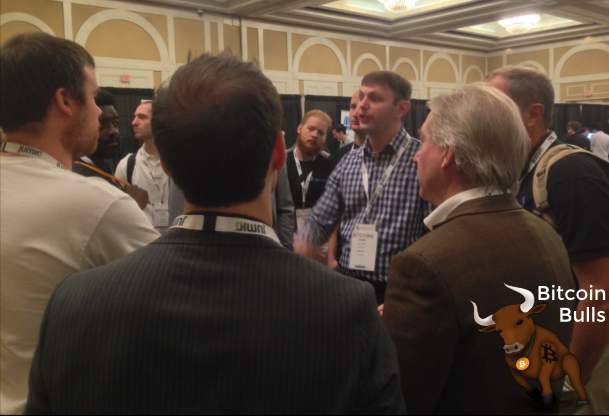 None of that existed a year ago. Some of it would have been unimaginable.
In addition to hearing a lot of great sessions I got to meet cool people like:
I almost bought a Casascius coin from silver wallets. I'll have more on why I didn't later…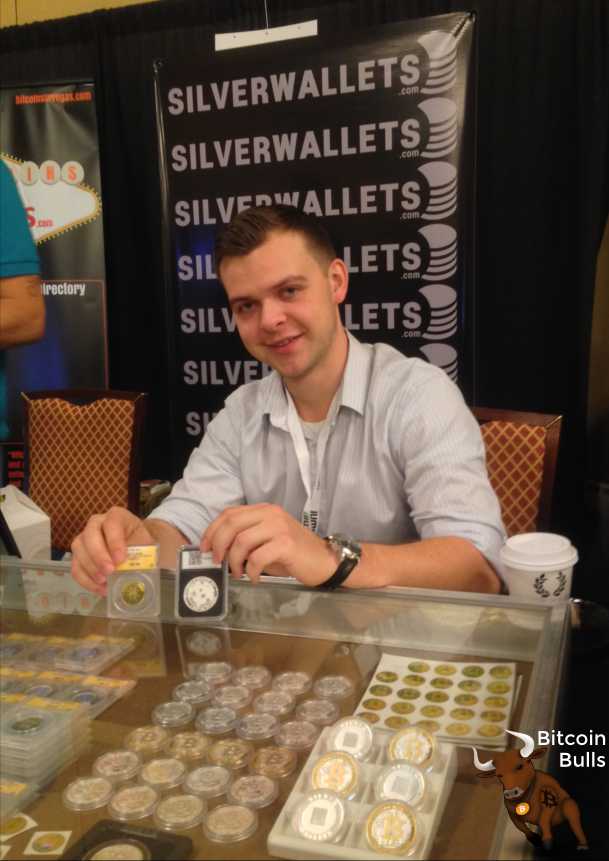 It was also good to see familiar faces and friends like:
I've been to Vegas a few times but never gambled. Hashbase fixed that for me. I won a water bottle and an 8GB thumb drive!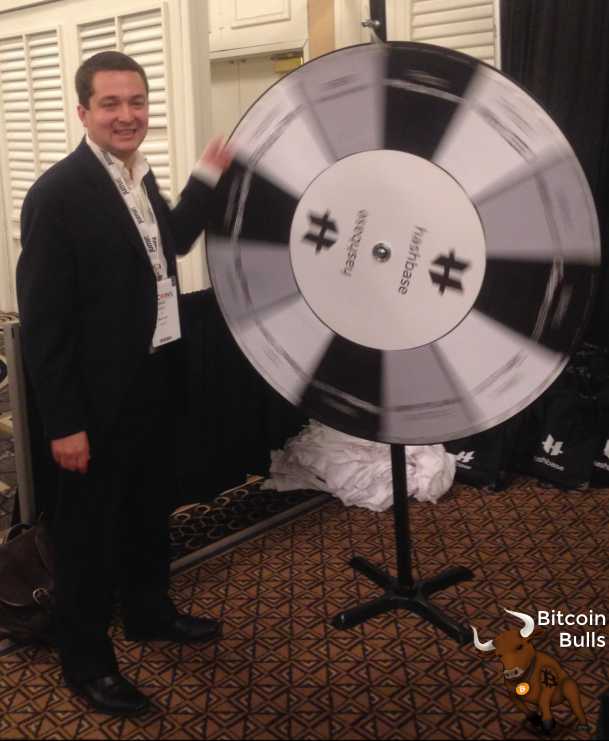 My session was How to Explain Bitcoin in Plain English in track 1 at 4:15.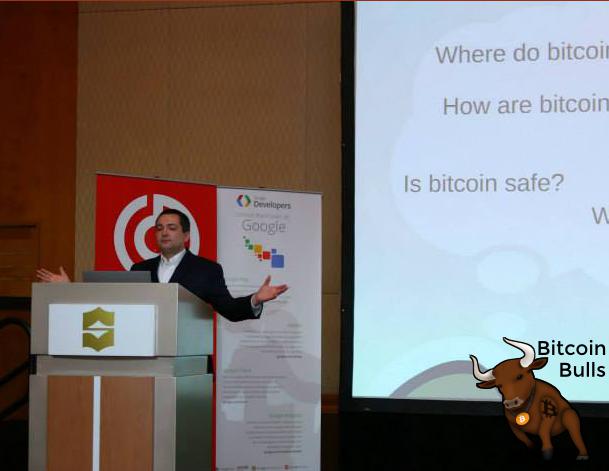 Sessions I attended:
After my own heart Stephanie Murphy and Jonathan Mohan gave a great introduction to bitcoin in the pre-conference workshops.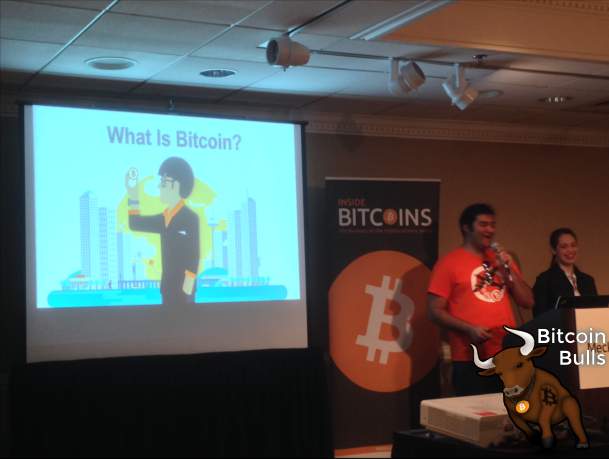 I experienced Flip Filipowski explaining currencies and central banking.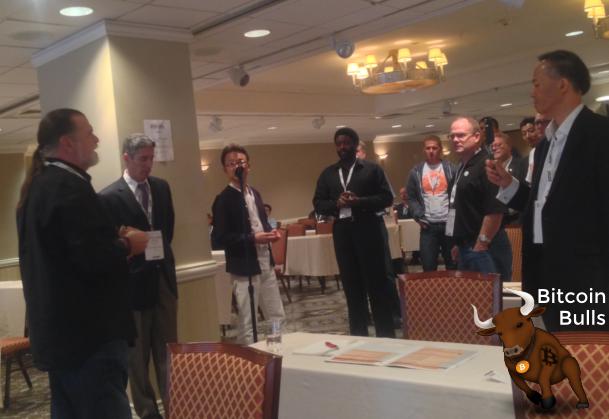 Investors Harry Yeh, Matthew Roszak, P. Bart Stephens, Justin O'Connell, and Charles Allen, discussed Bitcoin Ecosystem Investing : Do's and Dont's on a panel moderated by Michael Terpin.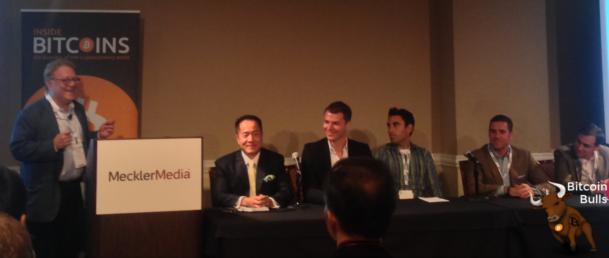 Matthew Roszak said bitcoin is one of the most mis-priced assets @MatthewRoszak has seen in his career on the panel. Do you Bulls agree?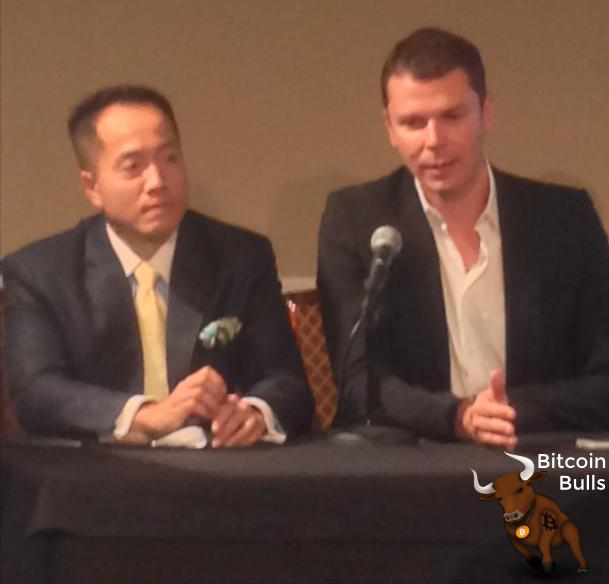 US banks charge $250 billion in fees says Raphael Paulin-Daigle. I think bitcoin banks are going to bring those fees down dramatically.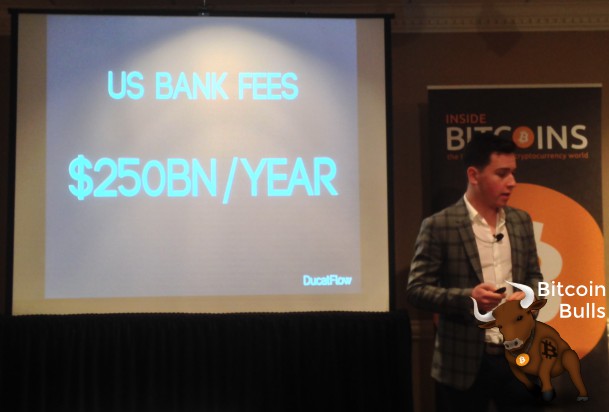 Steve Beauregard explains how bitcoin benefits merchants.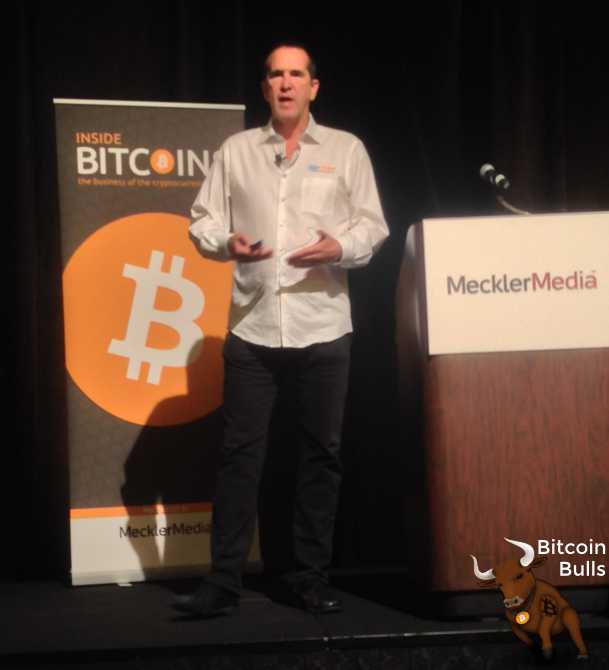 Tony Vays gave an introduction to technical analysis and then showed how to apply it to bitcoin.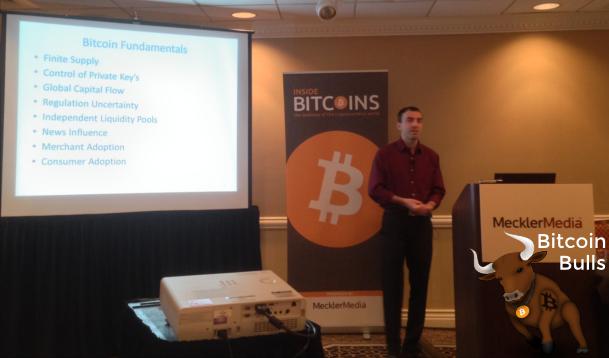 It was great to be back at Inside Bitcoins Vegas this year. It was awesome to see how far the industry has come and many of the people in it. I plan on going again next year and hope to see you there!