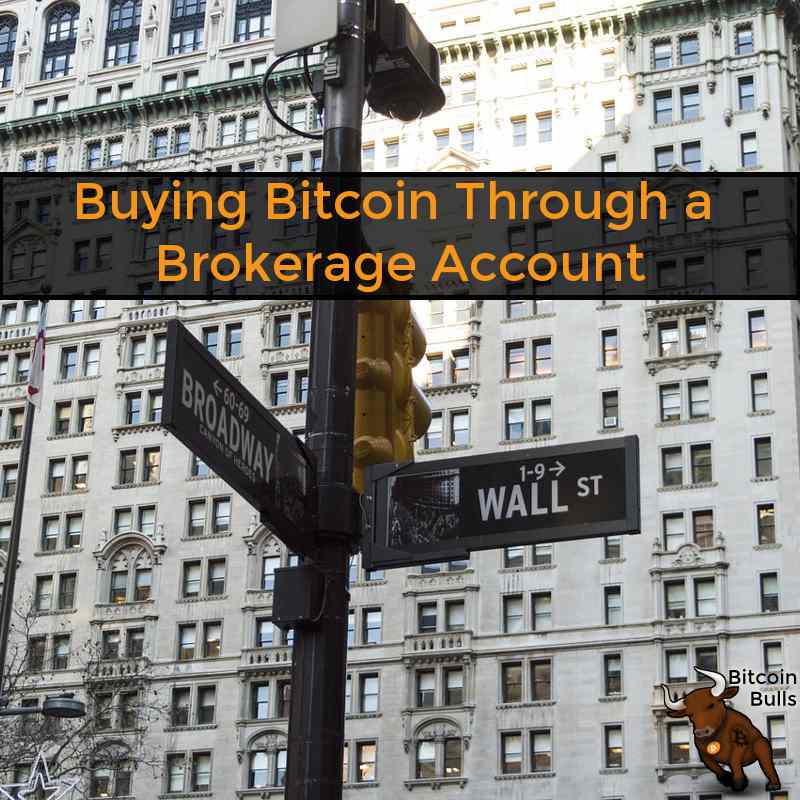 Many investors have asked me How do I buy bitcoin? or Where do I buy bitcoin? They also ask can I buy bitcoins for my IRA, 401K or Roth IRA? I didn't have a great answer for them.
Investors have had a number of poor options like:
get indirect exposure through publicly traded companies like BTCS
through SecondMarket's BIT(Accredited, 25K minimum)
buy through overseas exchanges
Beginning today, bitcoin can be purchased through an online brokerage! I'm going to show you how to buy bitcoin with a brokerage account. Yes you will be able to buy through online brokers like Charles Schwab, Fidelity, E*Trade or TD Ameritrade.
Login to your online brokerage
Search for ticker GBTC
Trade or buy.
Here is a video showing how to buy GBTC for a ROTH IRA.
Yes this will work through your IRA, Roth IRA, 401K, and other self-managed accounts.
Here is what that process looks like through Fidelity.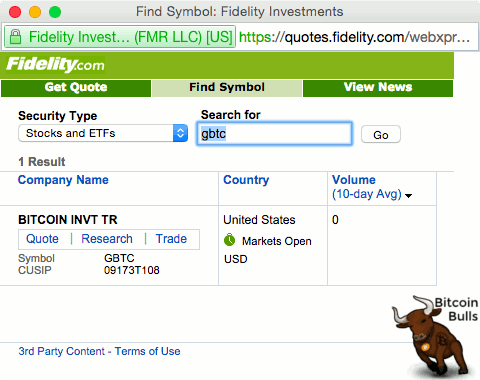 And here on TradeMonster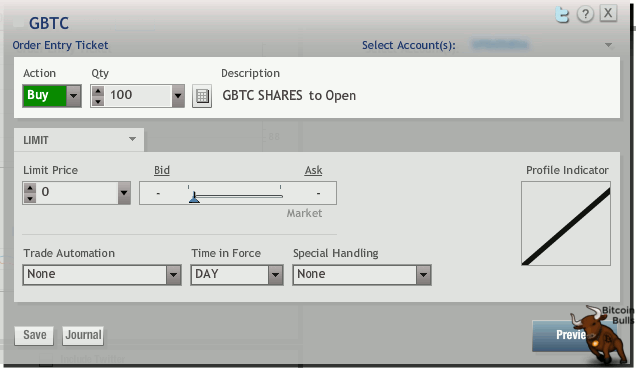 GBTC (managed by SecondMarket) holds bitcoins and is designed to mirror the performance of directly holding bitcoins. For details read bitcoin ETFs are coming.
It is great that retail investors can now easily and safely purchase bitcoin through their online brokerage.
Do you plan on buying bitcoin through your broker? Let me know in the comments!