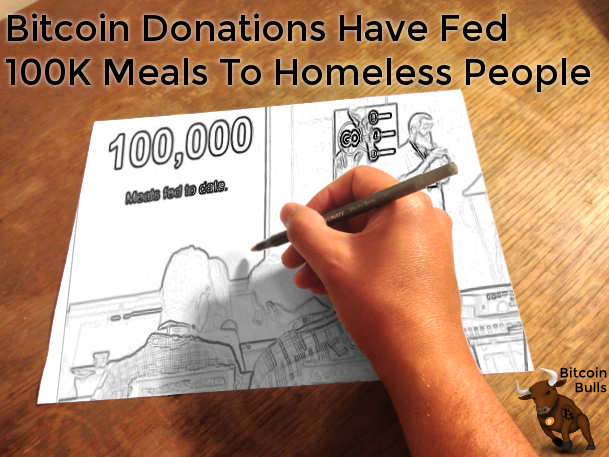 At Coin Congress San Francisco this week I heard Jason King talk about the homeless outreach he is doing in in Florida.
His organization, Sean's Outpost, works with over 400 homeless people in Pensacola Florida.
I learned when starting the organization it only took 12 hours from receiving their first bitcoin donation to delivering their first meal!
The group uses bitcoin donations to purchase blankets, buy meals, and have even purchased 9 acres of land affectionately dubbed 'Satoshi Forest.' They are using the land as a homeless sanctuary.
It was great to think about the power bitcoin gives people. For example in January someone in North Korea able to donate bitcoin to Sean's outpost. It doesn't matter who or where you are, bitcoin lets you do what you want with your money. The North Korean transaction is a great example of someone on the other side of the world being able to easily help homeless Floridians.
Another fun fact about Jason, he ran across America to raise awareness for the homeless. Using bitcoin Jason ran an average of 32 miles a day from Miami to San Francisco.
Since seeing Forest Gump I've thought about running across the country.
Instead of being scared like me or thinking about it Jason went and got it done.
He is definitely a Bull!
Next Steps:
Donate to Sean's Outpost. With bitcoin you can send as little or as much as you want. He ran across the country for a great cause.