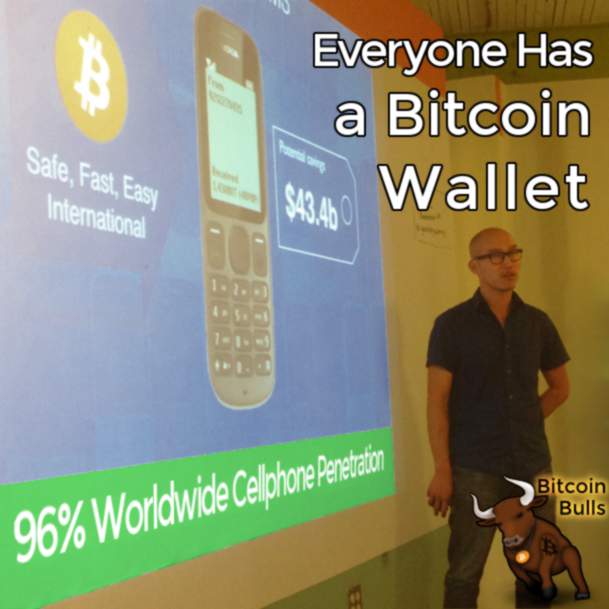 Bulls!
Thursday I had the pleasure of attending the Michigan Bitcoiners meetup.
Jonathan Zobro, 37Coins co-founder, gave a great talk explaining why 37Coins exists, how 37Coins is secure, and how all transactions are performed on the block chain making the platform completely transparent.
Why 37Coins?
37Coins exists to let help people without smartphones use bitcoin. Their current offering enables SMS phone numbers to send receive, and hold bitcoins. 96% of the world's population has feature phones. Feature phones are more prevalent in the developing world. Almost a trillion dollars are sent through remittances every year. Companies like Western Union collect about 10% of the money sent to facilitate the transactions.
37Coins first integration is with Philippines based Coins.ph.
37Coins cuts that fee to around 2%, which will save some of the poorest people on the planet billions of dollars if bitcoin technology becomes widespread.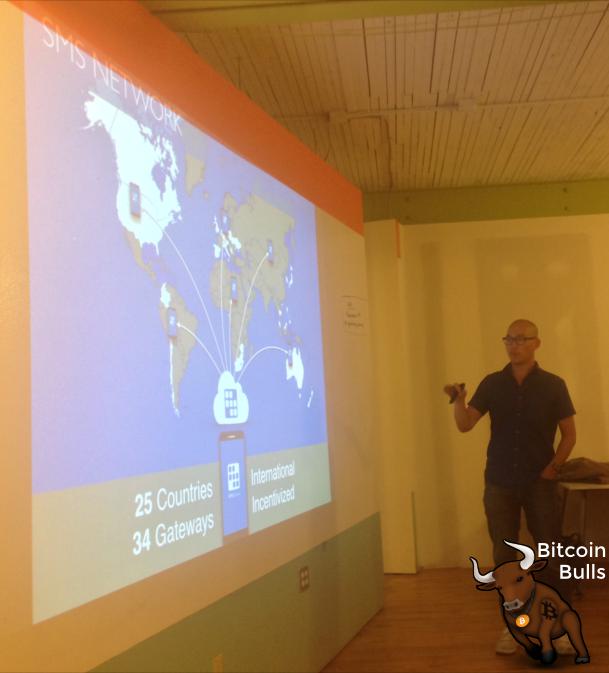 37Coins is Secure
37Coins uses a 2 of 3 key system to ensure they can't steal your keys. 37Coins has a key, a gateway operator has a key, and an oracle has a key.
My understanding of the setup from the presentation was that the oracle monitors transactions to look for and prevent fraud. The gateway operator gets paid a fee to process transactions. In exchange for that fee they secure customers transactions in the event something was wrong with 37Coins code or they were hacked. A bad guy would need to compromise 2 of the three key systems to steal coins. Gateways are market based and anyone can apply to be a gateway.
In addition to this level of security, there are rate limits, confirmations, and thresholds to ensure transactional safety of bitcoins.
Transactions are Transparent
Transactions are all performed on the block chain. In addition to security guarantees, this makes all network traffic transparent. Anyone can verify 37Coins is operating as it claims to.
Mini-Workshop using 37Coins
Instead of simply talking about the system, Jonothan gave us a small amount of bitcoin to use the system and understand how it works.
I documented my experience for you Bulls here and I'll explain the key takeaways below.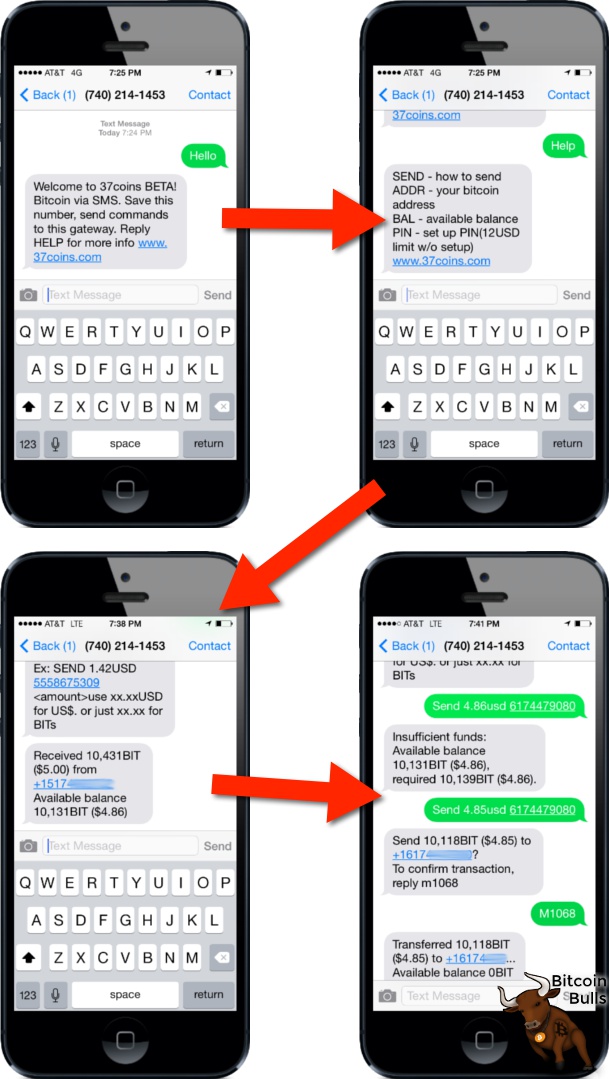 Money was transferred from someone to me and to someone else in THREE minutes. This was our first time using the system. It was fast and easy!
The system has a welcome message and has help commands to explain all functionality.
The send command requires a confirmation code for security (apparently SMS spoofing is relatively easy)
The 14-cent fee was a lot higher than I expected. The fee would be less noticeably if the transfer was for $100 (about 2%) instead of the 14 cents on the $5.00 transfer. This fee is to pay for the security that comes from having the gateways help process the transaction and from storing the transactions on the block chain.
Summary
I was very impressed with the 37Coins system. Requiring a smartphone or computer to use bitcoin is a high hurdle for some people. 37Coins system lets people easily, quickly, and securely send bitcoins to 96% of the worlds population.
Big thanks to Jonothan Zobro for coming out and a big thanks to the 37Coins team for making bitcoin more valuable!