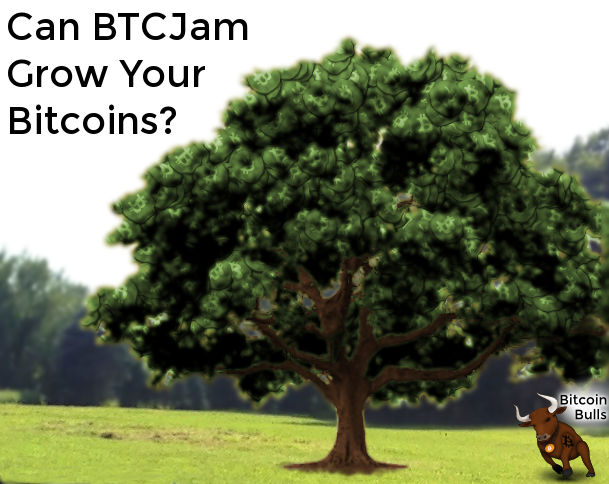 Update 1/5/2015: Resource - Btcjamtop helps filter loans and provide stats about BTCJam.
Update 1/5/2015 10 Rules to Profit from Bitcoin Lending (see the attachment) has great investing tips from a professional credit and finance advisor.
Update 1/5/2015: BTCJam provides more info but still falls short An article on BTCJam's transparency.
Update 1/5/2015 Backstory on BTCJam this article explains why BTCJam rates are able to seem high to U.S. investors.
Back Story
Last year I got a %1,900% 4-month return on my bitcoin investment. Key to that unbelievable return was a strategy of investing bitcoins. This increased my gains and decreased the risk of a loss due to a decline in bitcoin's price. It also exposed me to the risk of losing the bitcoins I was investing.
The arbitrage and interest bearing accounts (read about it on page 4 of my free ebook) all stopped working for me as detailed in the book.
This year I've begun the search again. I've tested BTC Delta's savings program and Bitfinex's swaps. Not satisfied wit either of those services I've continued the search and that brings us to BTCJam.
BTCJam After Two Weeks - GREAT returns!
I started using BTCJam less than two weeks ago. I'll let my results speak for themselves:

Wow! On track for a 44% annualized return!
I'm very excited about the possibilities presented by BTCJam.
BTCJam - I'm Still Testing
Yes the returns I've gotten are very promising.
However…
First I worry about fraudsters on BTCJam. Some interest rates are very high. I worry borrowers use small loans to build a reputation to run off with investors money later.
I know BTCJam is aware of both these issues and I expect they will have a product enabling users to purchase a bundle of loans in the future. This will increase the predictability of returns by grouping similar borrowers. This will make it easy for investors to let the system know what level of risk and return they want. For example they could say they are willing to loan to A grade investors for 15% or more.
Second it took work to get these loans. I noticed great loans get funded fast. Great loans are loans where the borrower has a top rated credit score and the returns are high. It makes perfect sense. Everyone is looking for the highest return fo the lowest risk. I believe it took me 6 or so sessions over about three days to issue my three loans.
Bottom Line
I'm excited about BTCJam, but still learning more.
BTCJam has a programming interface and a secondary market which I haven't explored, but offer additional opportunities. BTCJam is intimidating. I signed up in May of 2013, but didn't make my first loan until after talking with BTCJam two weeks ago. There is definitely a learning curve to getting these great returns.
To help alleviate the learning curve I'm hosting a free webinar Wednesday September 3rd at 8:00 PM Eastern time with BTCJam's Flavio Rump. Attendees will get to have all their BTCJam questions answered directly by BTCJam. Come join us to learn about this great opportunity!
Next Steps:
Join me and other Bulls for next Wednesday's free 8:00 PM webinar. Click here to learn more and sign up
Sign up for BTCJam and explore the platform. Try it out with $5 or so and let me know what you think in the comments Click here to register