I have 6 years experience in the 9-year-old bitcoin industry. Let me help you.
Let's level up your bitcoin platform
I've been working in IT with customers for over 15 years. I know what kind of user experience people will put up with and what will drive them to use your product. Along with that experience I have a deep understanding of what is possible with bitcoin. Let me help take your user experience to the next level. It will reduce support costs and increase market share.
---
Thanks so much for you feedback, invaluable.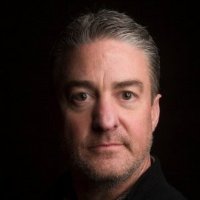 Tom Denison, WooChat Co-founder
---
New to bitcoin? Let me help.
In 2014 I helped CEOs new to the bitcoin industry:
Execute intelligently by quickly bringing them up to speed on the competitive landscape for their proposed venture.
Execute more quickly by connecting them with partners and suppliers around the globe.
Execute better by helping them understand the strengths, opportunities, weaknesses, and threats for their idea.
Phone: (517) 944-1872
Email: [email protected]
Twitter: @davidsilvasmith
Bitcoin: The Most Empowering Force Since the Internet
Bitcoin is the most empowering force since the Internet. No other payment mechanism gives people the control, flexibility, choices, and efficiency that bitcoin provides. Sound familiar? No other communication tool gives the control, flexibility, choice, and efficiency that the Internet provides. In the next ten years bitcoin will impact every modern business just like the Internet impacted businesses over the past ten.
Harness the Empowerment
David Silva Smith has a deep knowledge of the bitcoin industry, bitcoin technology, and news events. An experienced business executive, speaker, and consultant, Mr. Smith is able to help investors and businesses leverage the empowering features of bitcoin to get ahead of their peers in the coming tsunami of change.
---
About CEO David Silva Smith
David believes everyone deserves to be empowered. David believes bitcoin is the most empowering technology since the Internet. David has been interviewed for CBS MoneyWatch, NBC Chicago, USA Today, Money and Tech, spreading the word about bitcoin. David's bitcoin articles have been featured on Yahoo Finance, MSN Money, and Nasdaq. Mr. Smith has created an arbitrage bot, gogivecoin.com, and prototyped a person-to-person trading system. Prior to becoming engrossed in bitcoin, Smith built mobile apps for financial services companies. In his free time he enjoys playing frisbee and basketball with his ten year old son.
---