I have 6 years experience in the 9-year-old bitcoin industry. Let me help you.
I've used over 100 APIs.
I have used over 100 APIs. Some were a pleasure; some were a nightmare. One weather API took three days of coding to use and still didn't work well. We decided to switch to an 'unofficial' API. It took 4 hours to make the switch, improved the reliability, and improved the usability! Don't make developers hate your platform. Spend time crafting an enjoyable, upgradeable, fast platform.
---
I appreciate the work that you've done with us and the flexibility. Hopefully, we will have an opportunity to work together again in the future.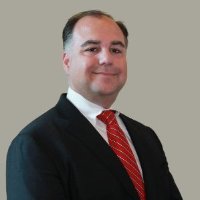 Jim Harmer, Director of Systems Innovation Group, Jackson National Life
---
I've created over a dozen APIs.
I have created dozens of APIs. From image processing to customer relationship management, to financial applications, I have a wide-range of API experience. I craft APIs that make it easy to fall into the pit of success. I believe API consumers should have full control. Doing the right thing should be easy. Potential pitfalls should be clearly labeled so developers don't fall into the pit of failure.
I have experience designing APIs for Fortune 500 companies. I've worked on software systems for companies like Microsoft, John Deere, Michigan State University, Jackson National Life, Mazda, Audi, Nissan, and the State of Michigan.
Your market share will thank you later :)
API's are about Building a Platform. Developers should enjoy using your API. It should be designed in an intuitive manner. This not only increases product usage but also reduces support calls.
Hire me to help
Design your API.
Test your API.
Create libraries (C#, Ruby, JavaScript, PHP, etc.) for your API.
Phone: (517) 944-1872
Email: [email protected]
Twitter: @davidsilvasmith
---
About CEO David Silva Smith
David believes everyone deserves to be empowered. David believes bitcoin is the most empowering technology since the Internet. David has been interviewed for CBS MoneyWatch, NBC Chicago, USA Today, Money and Tech, spreading the word about bitcoin. David's bitcoin articles have been featured on Yahoo Finance, MSN Money, and Nasdaq. Mr. Smith has created an arbitrage bot, gogivecoin.com, and prototyped a person-to-person trading system. Prior to becoming engrossed in bitcoin, Smith built mobile apps for financial services companies. In his free time he enjoys playing frisbee and basketball with his ten year old son.
---