Bitcoin Bulls Presents...
How to Earn a Good Return in a Flat Market
This interactive webinar will answer your questions about earning a return in a flat market. Banks depositors are lucky to get .5% and bitcoin is down from the start of the year. This interactive webinar will discuss a new way to get high returns through BTCJam. BTCJam is a person to person lending site where investors are earning high returns.
Wednesday September 3rd 2014 8:00 PM Eastern Time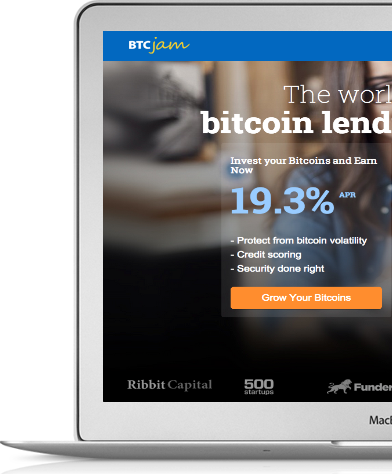 Attendees
Investors
Audience members who share your concerns will ask questions about BTCJam. This is your opportunity to ask questions of other investors and experts.

David Smith
Moderator
Putting bitcoins to work last year was key to David Smith's market thumping returns. He will be moderating the Q&A and is highly interested in this product.

Flavio Rump
BTCJam CMO
Cofounded and headed the marketing for Switzerland's largest daily deals site doing 35MM in sales in 2011, developed viral twitter apps reaching more than 1MM users and started bitcoinpulse.com to track bitcoin adoption.
BTCJam has been featured in: