Since I was in the 7th grade I've been dreaming of passive income. Back then I didn't know about the many investment vehicles available.
However I did know every time I went to the bank, the teller would write in my bankbook the few dollars of interest I'd earned since my last visit.
I thought it was the coolest thing and my dream of earning passive income was to have $1,000,000 in the bank earning 6% interest. I liked that :)
I realize now that 6% from savings accounts is unrealistic, but hey I was in the 7th grade :)
Fast forward to today, I'm excited about Magnr! They pay interest on a currency with no inflation, they have slick software, and great reporting!
Magnr is breaking down barriers to the world of banking. We are making it simple, affordable and accessible to anyone, anywhere. With Bitcoin Investments we can help people achieve their financial freedom and build thriving communities. Tweet this
After getting my own bank account in 2000 I've seen interest rates on savings deposits drop and drop - and when I didn't think they could drop any further they have been near 0% for the past 5 years or so.
Factoring inflation in and I've felt pressure for a long time to have my money in higher-risk higher-reward investments.
Investments that seem passive often have work attached. Renting houses, selecting stocks, investing in businesses, etc.
One of the nice features about savings accounts is their simplicity. You put money in and you make a return on that money, even if you are relaxing.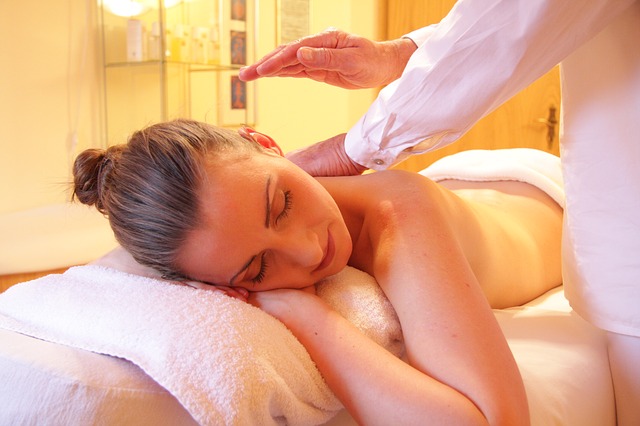 When I decided to passively invest bitcoin to earn bitcoin, Magnr Savings Accounts were the type of service I had in mind.
For investors looking for a passive non-volatile, relatively low-risk bitcoin investment option, Magnr is ideal.
Magnr is 100% passive and I trust the team running Magnr. If they were an insured institution I would probably have 100 BTC (their limit) on deposit with them.
##100% Passive
Magnr works like a bank savings account. Investors deposit bitcoin and earn interest monthly.
Interest is paid on the first of the month and bitcoins can be withdrawn at any time.
##Trust
I trust the Magnr team.
They have been operating since 2013, formerly as btc.sx. Their investors at Coinsilium are great guys who I met in Singapore in 2014. I've also hung out with George Samman, one of the btc.sx founders.
Magnr is secured with BitGo Multi-Sig technology and they manually review all withdrawal attempts. They have full reserve, perform transaction audits.
Since opening in 2013, Magnr has never lost a single satoshi of any customer funds.
After the Mt. Gox collapse Magnr voluntarily assumed the losses and refunded customer deposits.
Magnr takes their fiduciary responsibility to their customers seriously.
Software
The Magnr team did a great job on their software.
I have 0 complaints in that department.
The site is fast, supports two-factor authentication, and has an easy to use captcha.
Magnr also has clear reporting making it easy for me to see how my investment is performing. Reporting sounds like basic functionality. I've learned I get cranky when investment products have confusing reports.
##How Can Magnr Pay Interest?
Magnr borrows bitcoin from lenders so they can lend it to short sellers. When investors borrow this is called margin trading.
Magnr currently offers 2% as a fixed rate of interest (2.35%) until June of 2016 when the rate will begin floating.
The rate calculation when it floats will be: the fees Magnr gets from lending the bitcoin - their profit margin = the rate they pay savings account customers.
Some bitcoin investors claim lending is a bad idea because lending to short sellers depresses the price of bitcoin.
Margin trading has even caused flash crashes in the past.
I believe in free markets and think lending is OK.
Less than 2 BTC invested, WTF?
Everything sounds great right? This is the service I imagined when I started investing right? Sit on a beach somewhere and let the coins roll in right?
There is one area of concern and it is a big one - Magnr isn't insured.
Every company in the bitcoin space is under attack by hackers, thieves, and fraudsters.
Some companies like Mt. Gox and Cryptsy have been wiped out by hackers.
Other companies like BitPay and Coinbase have survived thefts. They do this through a combination of secure engineering, keeping customers unaffected by losses, and being insured.
Insurance is the key missing ingredient from Magnr. With our bitcoins insured we could sleep easy while having large amounts of bitcoin on deposit.
Unfortunately there are no offerings currently available allowing bitcoin investors to earn interest while having our funds insured.
This means if we want to earn interest we have to take on added risks.
At 2% it will take 34 years to double my investment.
So I ask myself - do I think it is more likely I'll double my investment or the investment will go to 0 in 34 years?
Based on bitcoin companies history of difficulty in holding other people's bitcoin I think it is more likely I'll lose my investment due to theft / hack / fraud / etc.
This means I'll put a small amount of bitcoin into Magnr. To put more in I would need to see a higher return to offset the absence of insurance.
Why put any in at all?
I think it is important to support early companies in the space. That shows demand for the service, helps me learn, and helps other people learn from my experiences.